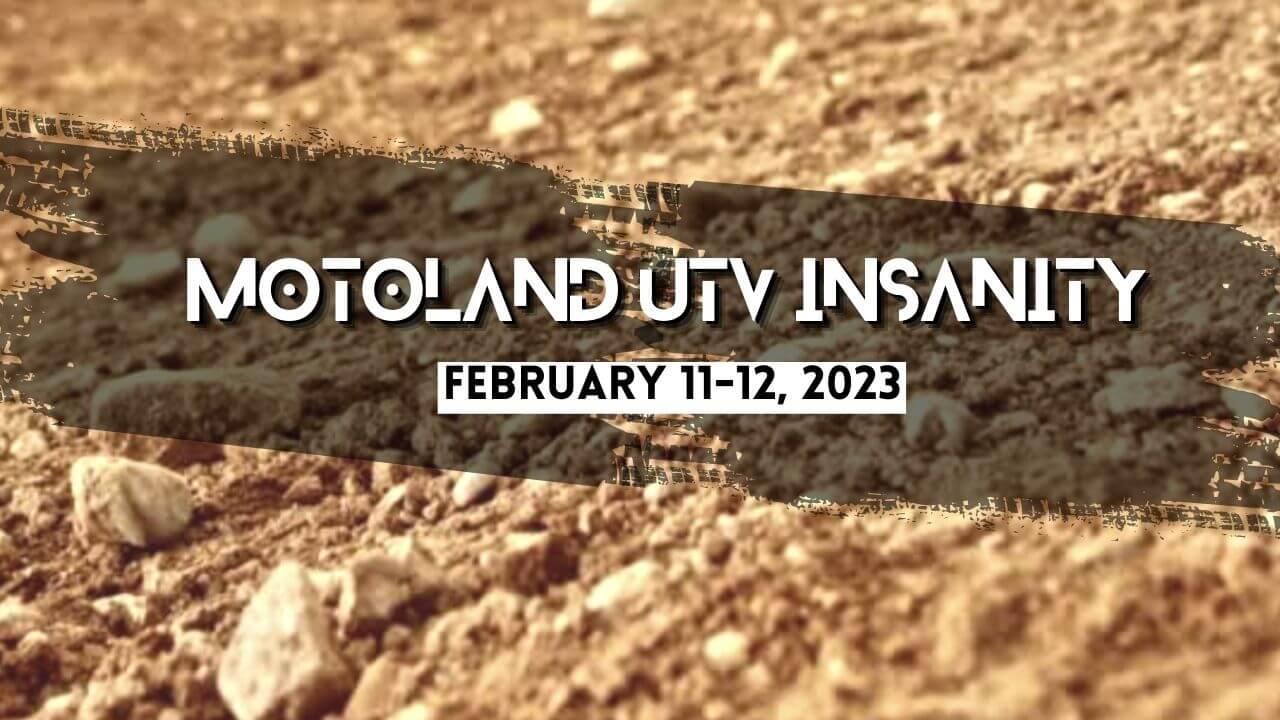 Saturday, February 11th, 2023
8-8:40 AM – Practice for classes 170,250,570
9-9:40 AM – Practice for all big cars
9:50-10:15 AM – Drivers Meeting
10:30-11 AM – 170 Ages 5-8
– 170 Age​s 9-12
– 170 Modified + 250
– 570 Stock/Modified
– 800,900,1000 Restricted
– PRO Production
– Youth 1000
Sunday, February 12th, 2023
9-9:30 AM – 170 Ages 5-8
– 170 Ages 9-12
– 170 Modified + 250
– 570 Stock/Modified
– Turbo 1000
– 1000 N/A
– PRO N/A
– Vet 40+ Classes
Event information: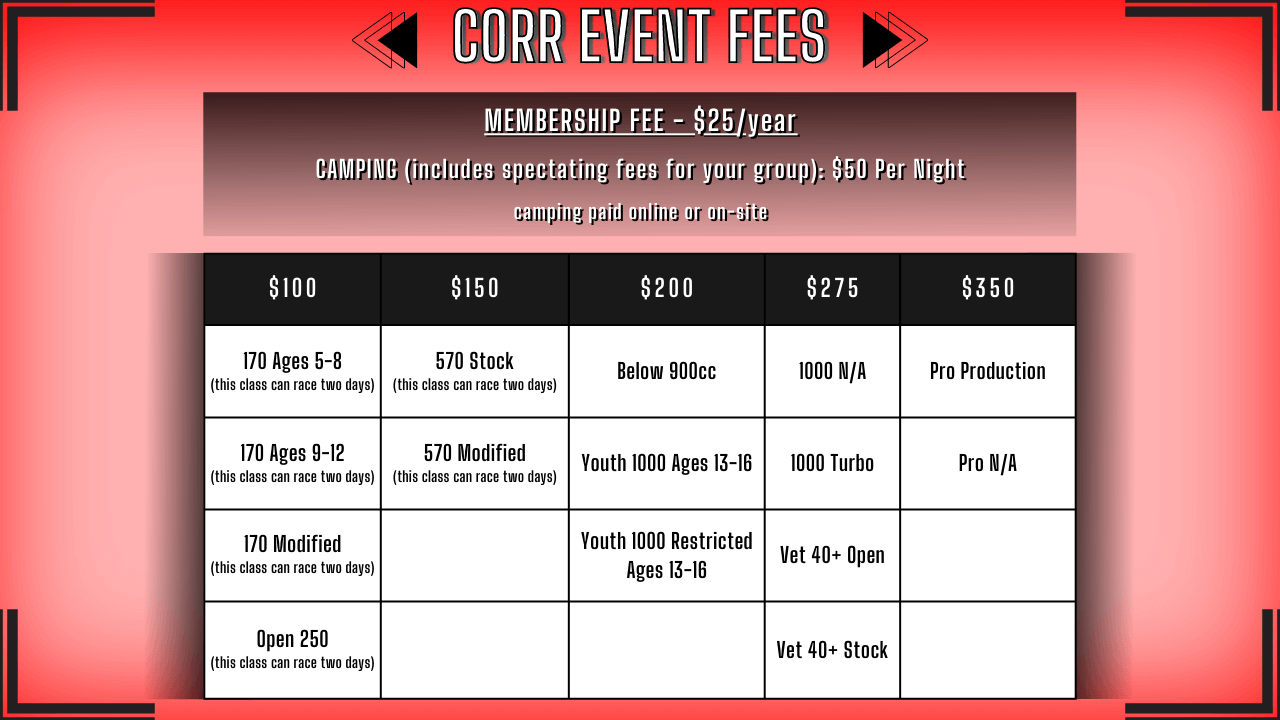 Camping & Pit Rules:
All rules will be enforced by CORR security. If you are found in violation, your racer or racers will be penalized. Thank you for your cooperation.
No spectators will be allowed onto the racing course at any time.
Authorized personnel or racers, are only allowed to enter the course via an identified security checkpoint where badging or wristband or some other identifier, confirms they are authorized to enter.
The speed limit of all vehicles in the parking/camping area is 5mph, at all times.
Camping will be patrolled by our security members 24x7 to restrict any "pit riding" or "play riding" of any kind.
Only street legal Registered vehicles are allowed in the camping area, except for Race vehicles driving from their camp to the racecourse entrance or race vehicles from the racecourse exit back to their camp and race vehicles to and from another camp for repair or other support related needs.
Campers/RV's must be setup in rows. We will have them marked out for each event. This ensures easy access around camp for fire and emergency personal.
Anyone under the age of 18, must have a helmet on when in a UTV, Golf Cart, or on a Bicycle.
NO DRONES ALLOWED AT OUR EVENTS.